Thank you!
Thank you from the bottom of our hearts for sharing your pets with the staff at Choices Pet Sitters. They teach us so much and make us not only better pet sitters, but better listeners and better stewards for the animal kingdom as a whole. And last, but certainly not least, they give us such wonderful memories of our time and interaction together!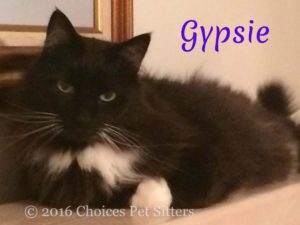 Through the years we have grown from our relationships with them and with you and we couldn't be more proud of your pets if they were our very own. Some of our clients started service with us when their pets were puppies or kittens and have been with us well into their pet's geriatric years. The years fly by so fast! Some of these photos feel like they were taken yesterday. We want to be here to care for your pets for years to come. And we feel like we've done a great job so far! 
We hope you've enjoyed our photo galleries. We look forward to seeing your pet in our gallery soon. Find out more about our services by browsing through our website further or call our office directly at 678-809-DOGS(3647) to discuss service for your pets.
Browse Pet Gallery #1 again, go back to our Home Page, or if you are an existing customer you can make a reservation now.